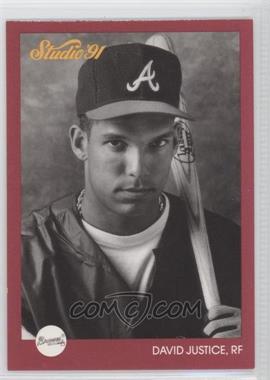 I've never been a fan of movie trailers. Well, let me re-state that: I've never been a fan of previews shown at the movie theater. I think it has to do with the fact that I have no control over what it is I'm watching. We rush to get there, find a seat and then have to sit through 15 minutes of previews that, for the most part, I could care less about. At least at home I can fast forward through the DVD, or- even better: choose which ones to watch on the internet.
I had never been a big fan of the special preview cards that most manufacturers released back in the 90s, either. My exposure to them was this: a card that was identical to the regular release, but with the words 'Preview' printed across the front. I viewed them much as I do parallels in today's collecting world- I'm not a fan. Give me a variation, with a different photo...now we're talkin'!
My views began to change on this last year as I was hunting down cards from the 1993 sets. I had come across a 1993 Donruss preview card of Tom Glavine which featured a photo that differed from the regular-issued Glavine. I picked it up, but had not sought out any other previews until I recently came across a few Leaf preview cards with former Braves.
One of my favorite Braves from the nineties, Steve Avery is shown here in Chicago. I'm guessing that this photo was taken on July 26, 1991- the only time he pitched in Chicago that year. On that day, he threw 8.1 innings while picking up the win. Or, it could have been from his lone 1990 start in Chicago- an August 19th no decision.
From what I have read, Deion was very close friends with Steve Avery. Honestly, it seem to me that you couldn't find a more odd-couple. While Avery appeared in be the quiet type who just went about his business, Neon Deion was all about putting on the show. And his act got old real fast.
I know I had this card in my previous collecting life. Or, perhaps the photo has been used on another card issue and it just looks familiar. Whatever the case, it now has a place with all the other 1991 Leaf cards in my Braves team binder.
As for that '91 Studio David Justice that preceded tonight's main feature, well- I still haven't picked up one of those. Which is too bad. After all, movie posters are nice and all, but the real joy comes in the experience of viewing the film. Or, in the case of cardboard- being able to place it in your binder.